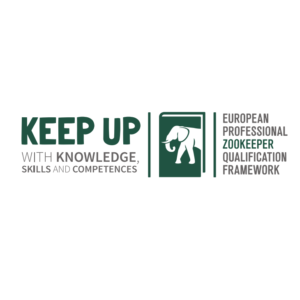 Keep up: What can EPZQF do for you?
During this one-day event we will share the results of the EPZQF project with a wider audience. Respresentatives from educational institutions, zoos and aquaria that are not affiliated with EAZA, and national or regional organisations responsible for zoos or education are especially invited to attend.
Topics covered will include:
How can the framework help you and your institution?
How can institutions cooperate to improve zookeeper training opportunities?
A sneak preview of the educational modules that are currently being developed
Registration for this event will be free of charge. The number of participants is limited. If you are interested in attending, please fill in the online registration form.